What is e-learning?

E-learning uses technology to enable people to learn anytime, any place and includes training, delivery of just-in-time information, and guidance from subject matter experts.
Harnessing the power of technology overcomes limitations of time, distance and resources.
People learn in differing ways and Nenya Web Solutions uses a variety of delivery methods to accomodate these needs such as CD-ROMs, Inter/Intranet Learning Management Systems, Video Conferencing and news letters, social networking.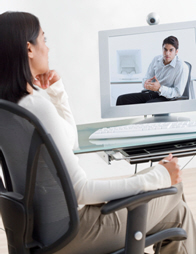 Nenya Web Solutions offers E-Learning content authoring for Intra/Internet sites using the latest SCORM compliant technology.
Content can be produced on CD-ROMs, CBT packages(computer based training) and training manuals to enhance the blended learning experience.
To see an example of e-learning content in action, complete with quizzes, please click on the Interactive button.